Vanilla voice
We will set up a telephone extension through the use of your internet connection
Cost
Single Extension once off setup:
R 99 (inc)
Only outbound calls billed at:
South African rates
22c per minute (Telkom landlines)
29c per minute (Vodacom and MTN)
44c per minute (Cell C)
54c per minute (Telkom mobile)
Special overseas rates
12c per minute (USA)
4c per minute (Canada)
16c per minute (Netherlands)
5c per minute (United Kingdom)
See a full list of Vanilla call rates
Does not include Phone:
For a phone we recommend and provide SNOM phones, see our SNOM phones
See also our voice mail settings page for help.
Multiple Extensions:
Setup: R350 per hour (depends on needs, entirely configurable)
SPEED
100Mbps - 2000Mbps available bandwidth
Fibre should be 50 times faster than any copper or wireless alternative
The finest and fastest Internet in the world
UNRESTRICTED
Unshaped, unthrottled, symmetrical connectivity.
We have the most available and cleanest bandwidth in the world.
We don't restrict how you use the Internet (unless you insist that we must).
ALWAYS ON
99.9% uptime
In real time, that equates to a maximum of 8.8 hours of downtime in a year.
Connectivity that you can rely on.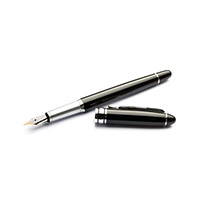 NO CONTRACTS
We promise you superior internet. We only expect that you pay for what you use. We do not tie you into long term contracts, and allow you to cancel (or pause) at any time. Services are billed month-to-month.
HAVE QUESTIONS?
Search our topics for answers to common questions.
BROWSE KNOWLEDGE BANK